LEGO cars for racing competitions
The first car was designed by Joep (11) for competitions with his brother Tim (7) and his father (3?). Each racer had to drive this car along a very difficult parcours in a time as short as possible. The car is equipped with two motors; one for driving and one for steering. You can win the race by avoiding stopping and driving backwards for correction of the direction as much as possible.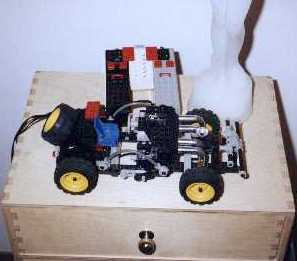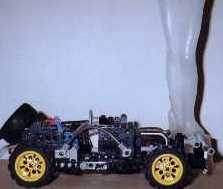 Unfortunately, no more photographs have been taken before the car was recycled into other fantastic models.
A few years later, Joep, now 14. built a new model. This time, we got good quality pictures.