LEGO 1:13 6x6 Truck Trial 2009
Part 2: a model wih the new Lego lighting.
June 2009, after the reconstructoin of the chassis (part 1,

), it was now time to build a model. The big challenge appeared to be to hinde the new LP connecting cables, the new batteryholder and the IR-receiver.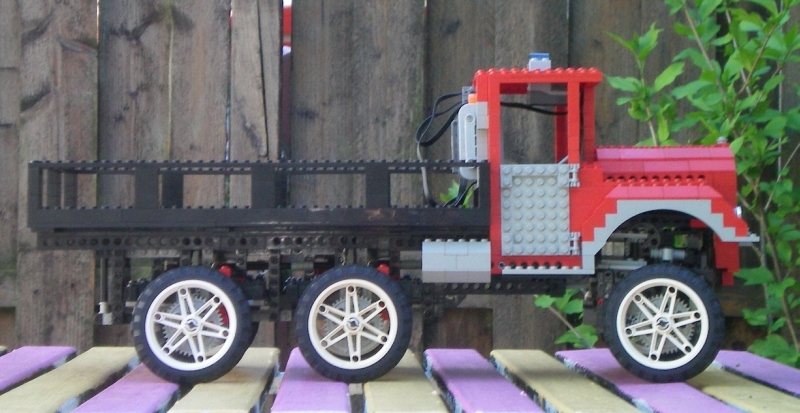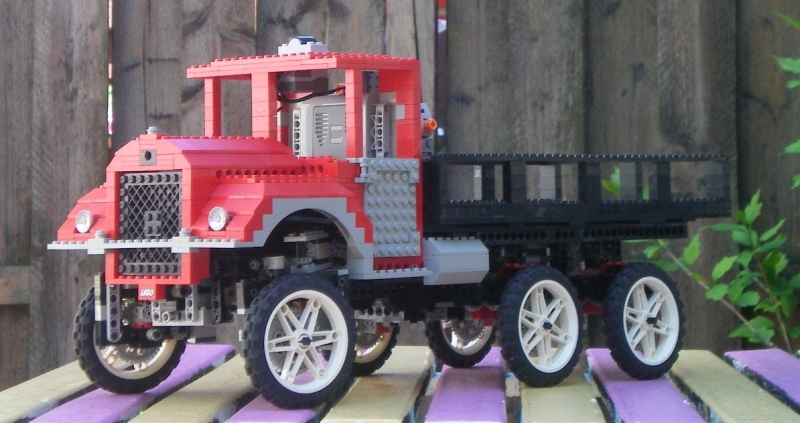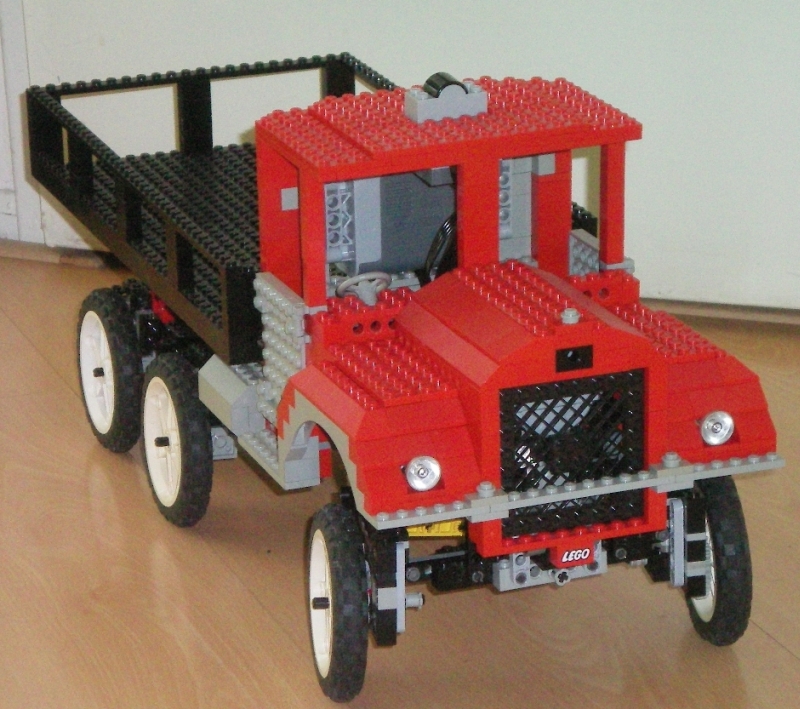 Although , I had alot of trouble to hide the new PF connecting cables, I managed to build in the new LEGO lighting in combinaton with headlights from an 80-ies Lego classic car model. I like these headlights very much. With a second IR-receiverer I could control these lights from a distance and could even dim them. However, I could not build in the second IR-receiver and therefore I used a switch instead. The switch is mounted to the left side of the car.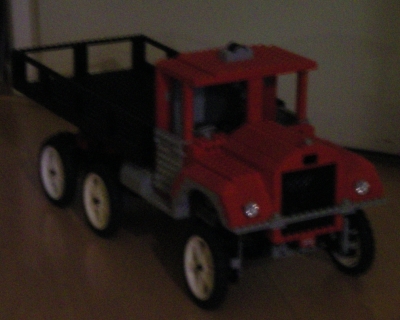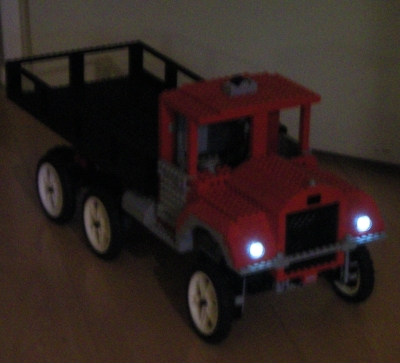 June2009. Today, I realized that Lego also offers something very nice that can be used a scargo for a Lego truck.