Lowlug Lego Truck Trial
.
Februari 13, 2006. At the end of 2004 a number of forum discussions started on 4x4 wheel drives on the Dutch Lego technic forum of www.lowlug.nl. As a result a Lego Truck Trial was proposed in februari 2005. A prologue was organized in Geldringen and lots of pictures have been published on www.brickshelf.com. (search with "gendringen") The next trial event was organized at the last Lowlug-meeting on Januari 21, 2006 in Oss.
Participants have to comply to a number of rules: the scale is set to 1:13, all wheels should be driven, suspension for all wheels, a maximum width of 24 studs, a maximum of 2 motors for power, no rc-motors, a real cabine and a fake motor with cylinders, a platform for loads of minimum size 24 x 30 studs. Options for the wheels are: 24x43 from the 8860, 81.6x34 ZR from the 8880 or the 68.8 x 24 S from the 5571. I decided to participate, although I don't have the required wheels. The next picture shows my latest result (version 7! ).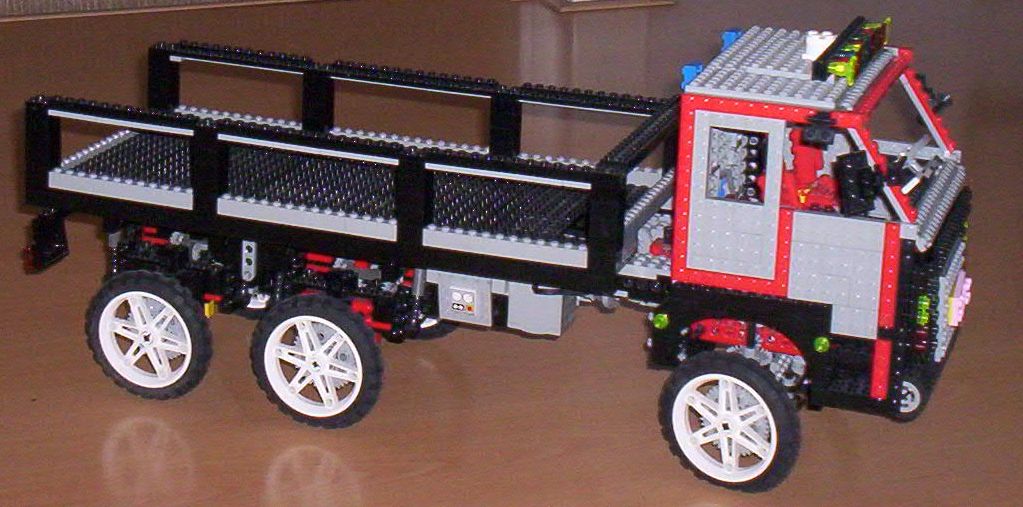 You can learn more about the technology and the previous versions on my 6x6 truckpages Note that the bumper at the fot end exists of wheels. This appeared to be very useful in rough terrain.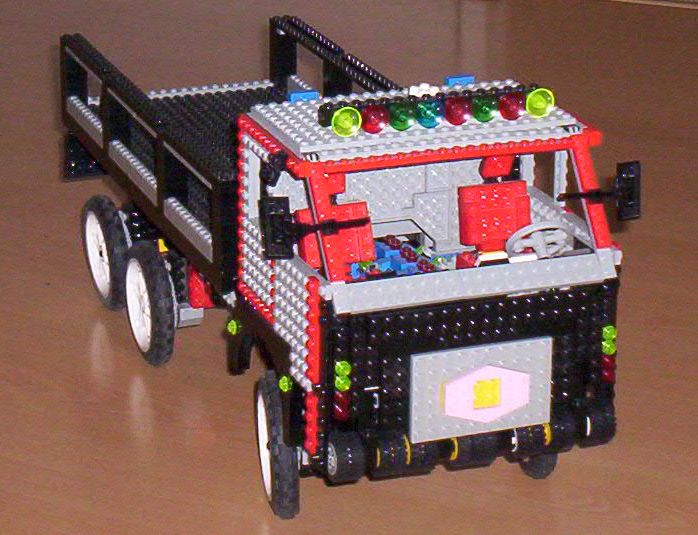 The colorful logo on the front is a variation of my Lego Logo at the bottom of these pages.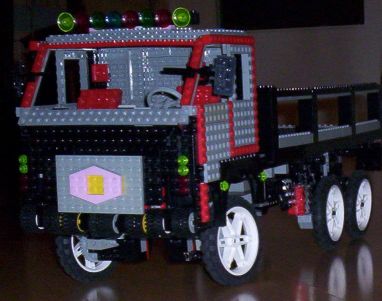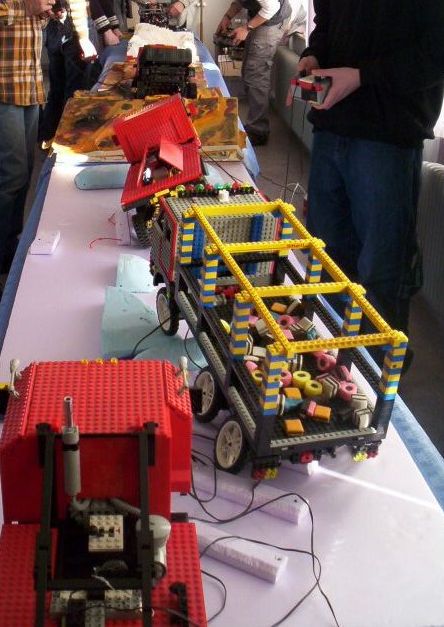 I started very optimistically with a very heavy load of English candy. This resulted in a loss of transmission because one of the gears slided of an axle and after repairing I had to go on without a load. The next picture shows that a lot damage was done to the truck and the cabine.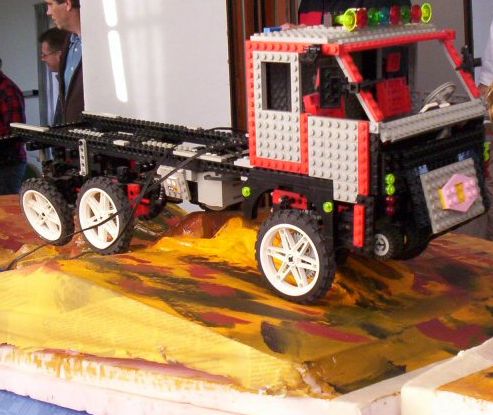 The next try was with a load like in the first picture. This time everything worked well untill the very last hill where my truck felt over and ended on his right side with all wheels spinning in the air. Search Brickshelf with "Oss" and you will find lots of pictures of the other truck's at the trial.